ASSET INTEGRITY MANAGEMENT SERVICES 
JOC & JOC LTD (JJL) is probably the best asset integrity management services providers in Nigeria today, we partner with our customers to offer an industry-leading performance in asset integrity and sustainability.
We secure confidence in the high up-time of production assets, without compromising industry best practices and recognized standards.
Our holistic approach to total asset optimization helps our customers focus on meeting their business objectives in an economically, environmentally and socially responsible manner.
Our Asset Integrity Management services ensures reduced risk, unconditional safety implementation and mindset, improved environmental performance and operational excellence ensuring uninterrupted production at any site where we work.
WHO WE ARE
JOC AND JOC LTD, known also as JJL is an Asset Integrity Management (AIM) company with operations in the Oil and Gas, Petrochemical, Infrastructure, Power sector etc. JJL has continued to maintain leading edge technology in its services.
We have handled projects in several International Oil companies and Major contractors in Oil and Gas sector in Nigeria.
Asset Integrity Management Services 
Our major services are but not limited to:
BOLT TORGUING AND TENSIONING
Our Bolt Tensioning and Torquing services are rendered with highly skilled and trained professionals using equipment that are designed to suit diverse applications in varied working environments throughout the industrialized world.
No matter what your preference for bolt tightening or torquing is, JOC & JOC LTD has it covered. We serve Bolt Tensioning and Torquing solutions to most industrial sectors. We also offer many industry specific bolt tightening and torquing solutions.
at JOC & JOC LTD, we also make sure our personnel and technicians are highly trained to meet the demands of the industry and also to exceed the expectations of our clients.
Watch below, our Bolt Tensioning Training held at JJL facility in Port Harcourt, Nigeria
JOC AND JOC LTD is a proud partner and representatives of Atlas Copco in Nigeria, Providing high quality and dependable Bolt Tightening and Tensioning solutions to the Oil and Gas industry.
ASSET INTEGRITY MANAGEMENT SERVICES – NDT INSPECTION
JOC & JOC LTD (JJL) provides a comprehensive range of project and operational inspection and non-destructive testing NDT Inspection services. In the current climate where oil and gas operators are striving to extend the life expectancy of their assets and associated plant, the integrity of these assets must be assured.
 JJL has invested in a wide range of conventional and advanced NDT equipment to provide integrity assurance to projects and plant facilities. Our services are delivered by highly trained, experienced and competent personnel.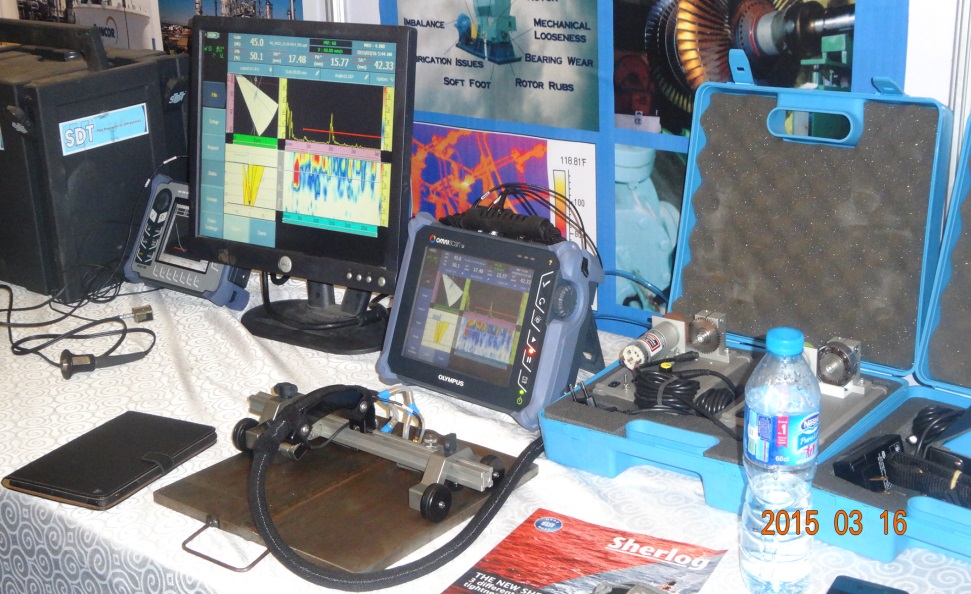 ASSET INTEGRITY MANAGEMENT SERVICES – POST WELD HEAT TREATMENT
Post Weld Heat Treatment Service
 requirements are now more demanding than ever. This calls for consistently reliable, quality equipment and consumables, which the customer can be confident in using, every time. 
JOC & JOC LTD (JJL)
 is well equipped to offer this service from pipe diameter 4" – 42". Our reputation for expertise and excellence is renowned; our products are recognized globally for their quality, and high standards of safety, durability and reliability.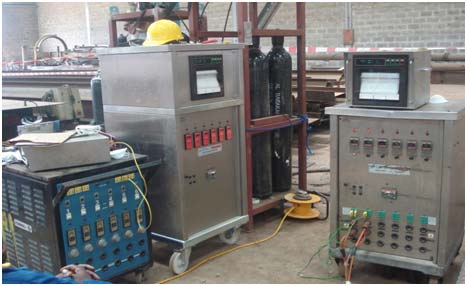 ASSET INTEGRITY MANAGEMENT SERVICES – ON-SITE MACHINING (COLD CUTTING, FLANGE FACING, ETC)
JOC & JOC LTD 
(JJL) tube profile cutting technology enables cold work tube cutting on most sizes, schedules or material of cylindrical pipe. The machines are portable, a technologically advanced product of H & S Tools, which can also be used by rope access technicians to deploy in areas that would traditionally require scaffolding access.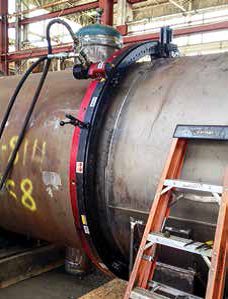 ASSET INTEGRITY MANAGEMENT SERVICES – HYDROSTATIC PRESSURE TESTING
Hydrostatic Pressure Testing is a means to guarantee the integrity of equipment such as pressure vesseles, gas cylinder, boilers, fuel tanks, etc.
You may need to confirm that these equipment are able to withstand its rated pressure and without leakages.
JOC AND JOC LTD, provides hydrostatic pressure testing services to help you guarantee the integrity of your pressure equipment
VIBRATION MEASUREMENT/ANALYSIS, ULTRASONIC LEAK DETECTION, INFRA-RED THERMOGRAPHY, PHASE ARRAY, OIL ANALYSIS, MOTOR CURRENT SIGNATURE ANALYSIS, ROPE ACCESS, CONVENTIONAL BLASTING AND PAINTING ETC.
JJL represents some notable Original Equipment manufacturers (OEM), this ensures that they have state of the art equipment for their services and OEM trained/certified professionals to carry out these services. Contact JJL today and you will be glad you did. Send your enquiry to info@jjlltd.com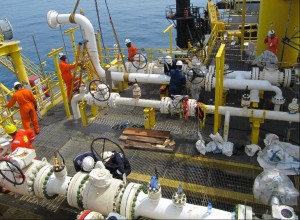 JJL was registered in Nigeria since February 1993 as general services company with initial bias in Civil Engineering works.
It carried out many building rehabilitation works from then until 1996 when it had its first break into the Petroleum sector through an incinerator rehabilitation contract for Shell.
JJL's full range of Integrated Inspection and Asset Integrity Management (AIM) services with operations in the Oil & Gas, Petrochemical, Infrastructure, Power Sector, etc has continued to develop and maintain leading edge technology in its services.