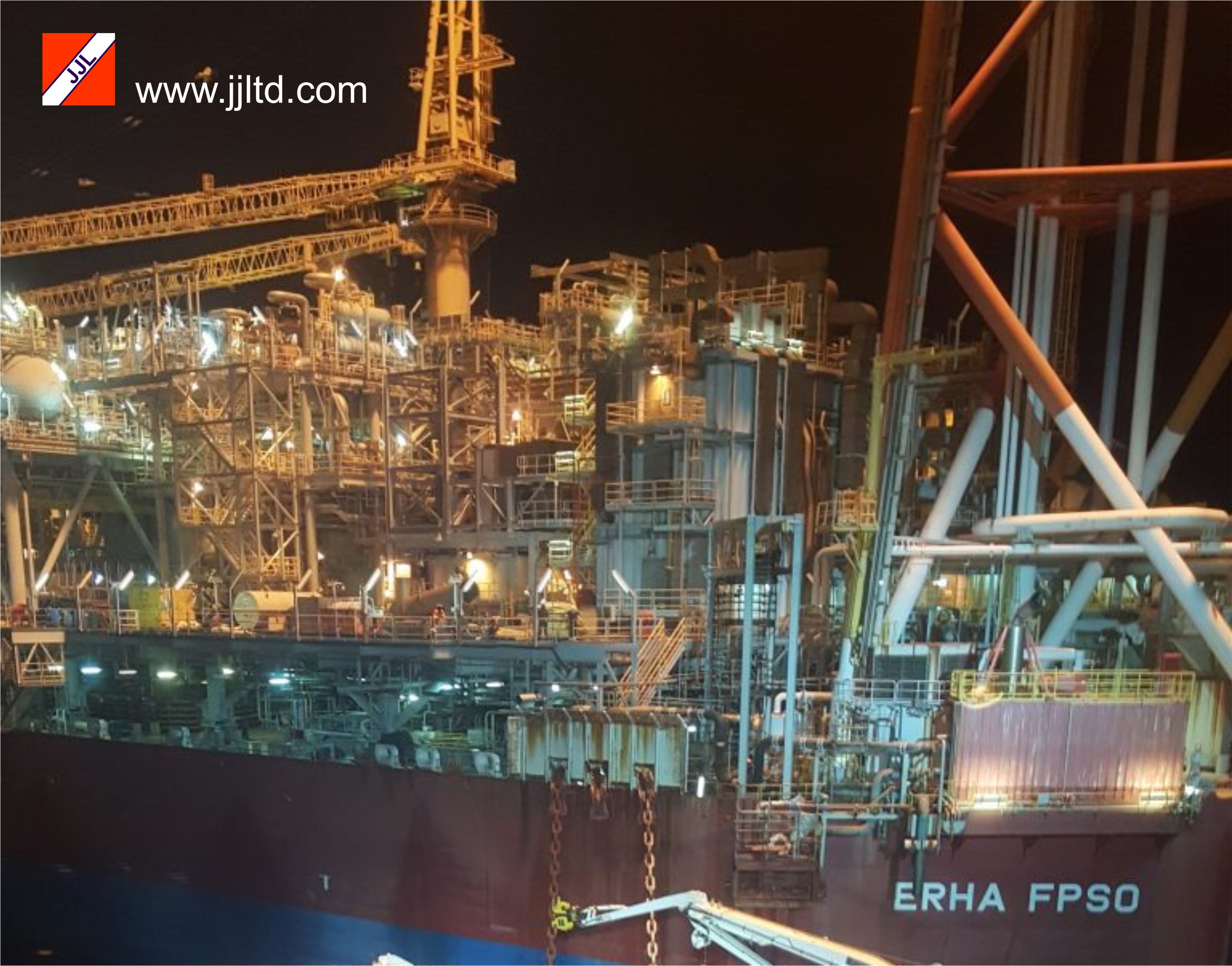 Dorman Long Engineering Commissioned JOC & JOC LTD for a Hot bolting integrity work on the Erha FPSO.
Erha FPSO is a production facility owned by ExxonMobil, Located 97km off the Nigerian coast in the Erha field, in about 1168m of water.
the Production facility is designed to process 210,000 barrels of oil per day (bpd). This Asset is also designed with a storage capacity of 2.2 million barrels of Cude oil.
Scope of Work
JOC & JOC LTD's scope of work included the Holt bolting of Test Separator & GFU (Gas flotation unit) Vessel Valve & Flange Joints.
Hot bolting was carried out on various sizes of flange joints, including the 6″ Flange of 8 bolts, 36mm nut size, 12″ Valve flange of 12 bolts, 36 mm nut size, 14″ flange of 12 bolts, 41 mm nut size and much more.
Our team ensured a successful operation with zero incidents.
First phase of the work was completed on the 6th of September 2018, Second Phase to begin shortly
View our Services or Contact us Today!