so you want to be a successful maintenance manager? Pay attention to the skills highlighted in this article. it can help you go a long way.
In becoming a maintenance and reliability professional, there are some basic hard skills needed to perform your job.
These skills include a basic knowledge of asset management and principles, technical knowledge of the equipment or facility you manage, and practical experience from years of working in the field.
But there is a saying that 10% of learning is what happens in the classroom. This is to say that technical education, training and knowledge will not give you the skills you need to effectively manage a team of maintenance professionals.
To become a successful Maintenance manager, you need a very particular set of soft skills to excel in your role. These skills have the potentials to increase your productivity and effectiveness across your maintenance team.
When these skills are carefully nurtured and put to practice, they can lead you to less stress, greater job satisfaction, and substantial career achievement for you.
In this article we outline what those skills are and how you can master them
1. Leadership Skills
 According to John C. Maxwell, "A leader is one who knows the way, goes the way, and shows the way"
Leadership is the skill and ability to create a future that would not otherwise have happened, it is a skill that needs to be groomed and harnessed for organizations and teams to achieve their true potentials.
Successful Maintenance managers have the ability to demonstrate leadership, be self-motivated, organized, trustworthy, empathetic and optimistic.
A true leader must set a positive example that encourages others to follow. A true leader is the one that has a clear vision of where he wants the maintenance team to go.
Leadership is also about getting the job done properly by delegating work to team members or subordinates. Delegation can help fee up some time so the manager can focus on high-value activities.
Great Leaders inspire and empower others to do great work for them by creating a supportive environment and recognizing when the job is done well.
These simple processes should guide you to getting the job done correctly
Determine the level of quality expected. state clear policies and ground rules in line with the expected quality level
Agree on what needs to get done and the timelines
Select the best person for the task, the person with the right skills for the job
Provide necessary resources required to ensure the team is successful, remove any roadblocks along the way
Follow up at regular intervals to ensure the team is on schedule.
Recognize the team when the work is done well.
2. Problem Solving Skills
 This is one of the most complex intellectual abilities a maintenance professional should have. The ability to be a critical thinker is to be able to make clear and reasoned judgements.
A maintenance professional have to be a critical thinker possessing the ability to think clearly and rationally, to solve problems systematically, and make the right decisions quickly.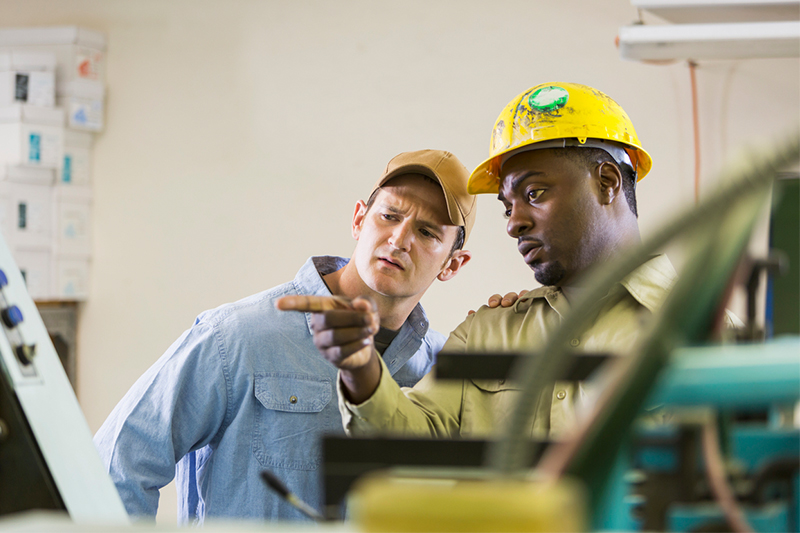 Becoming a successful maintenance manager requires you to be both a skilled critical thinker and a problem solver in order to manage maintenance budget, supervise a team of technicians, prioritize work based on need, manage maintenance metrics and stay on top of the latest technologies.
You need to be able to look at all the evidence, interpret the data, evaluate all the alternatives, and consider their top priorities to come up with a solution or suggestion.
Always make sure to implement the 5 Whys Technique in problem solving. When you experience a problem, start by asking "Why did this happen?" Then repeat the process until a root cause becomes clear. By asking "Why?" repeatedly, you're filtering out the symptoms and uncovering the problem.
The flow diagram below illustrates some basic problem-solving steps.
3. Interpersonal Skills
 Interpersonal skills is also known as people skills or soft skills or emotional intelligence skills, which is related to the way you communicate and interact with others.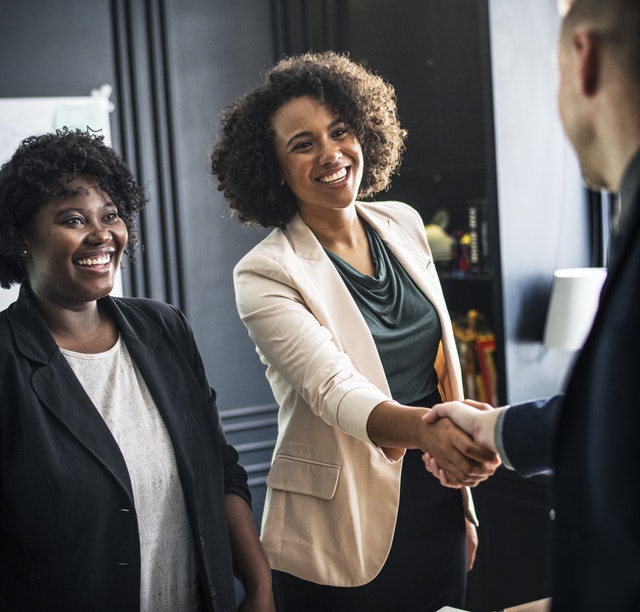 This skill gives you the ability to communicate clearly and concisely with those around you. With this skill you can maximize the value of each interaction you have to everyone's benefit.
As a maintenance manager, you will engage in negotiations daily with subordinates, management, suppliers, contractors, machine operators, project engineers and project managers, so it is crucial to have an excellent interpersonal skill to execute your day to day job.
These are some tips to help you develop a good interpersonal skill:
Cultivate a positive outlook. Its natural for people to gravitate towards a colleague or leader, or manager who is upbeat and optimistic.
Control your emotions
Acknowledge others' expertise
Show a real interest in your colleagues and subordinates
Find one good trait in every of your team member or subordinates
Practice active listening: realize that listening is not same as hearing. 45% of the time we spend during a communication should be spent on actively listening. this way you can hear other people's point of view.
Be assertive
Practice empathy
Maintain your relationships.
Interpersonal skills form an integral part of your professional toolbox. From collaborating on a project with an insecure colleague to liaising with an important external stakeholder, you need the confidence, empathy, and communication skills to make the most of every interaction.
4. Time Management Skills 
Time management is the process of organizing and planning how much of your time you spend on each activity in order to provide the greatest value for the organization. As a successful maintenance manager, you are constantly interrupted and pulled in different directions conflicting demands, so it can be difficult to plan your time.
Time management could be one of the hardest parts of a maintenance manager's job because sometimes it can be difficult to balance your own output and the needs of your team or subordinates
Don't run around trying to get everything done as it comes in. this is inefficient and leads to more stress, missed deadlines, and poor quality of work. Good time management requires a shift in thinking from getting stuff done to achieving results. Good time management is about working smarter, not harder.
Spend at least 15 minutes each morning planning your day, stick to meeting schedules and ensure all meetings end on time.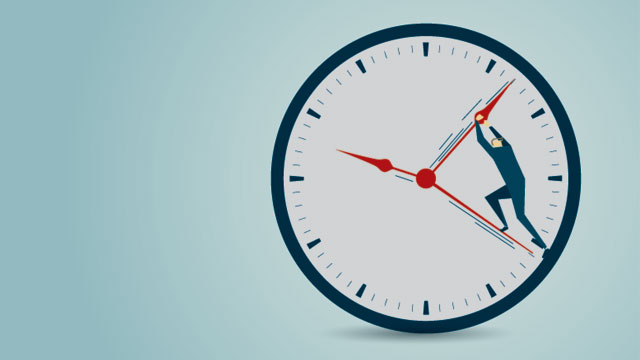 The following tips can help you manage your time more efficiently:
Plan – Take time to make time: spend a bit of time understanding what needs to be done, and planning how to achieve it. Try not to plan for every moment of your day; because actually there will be unexpected tasks and interruptions and changing of priorities, so leave some time for dealing with that.
Communicate: Take some time to listen, understand and explain. Do not spend the time putting your mind on the workload because misunderstandings may occur.
Manage your emails: as a manager you get all kinds of emails that needs addressing. Put aside a certain amount of time each day to reply to emails. Commit yourself to your routine and don't break it unless it's to deal with something really important
Take breaks: your concentration can wane later on in the day and make you less efficient if you don't take breaks when you ought to. Taking breaks is important, and as a manager, you also set example for others to follow. Taking break does not mean a lack of commitment
Embrace delegation: Making sure everyone has the training and resources to do their jobs will make life easier all round. Effective delegation empowers your team members or subordinates to work independently and confidently.
Know how to deal with interruptions: there is always a temptation to react and try to deal with all issues immediately but the disturbance to your working day may not be worth it. You can set up an open/shut door policy so people can come to you with issues only during certain times if you find interruptions frustrating.
According to Tony Morgan, "You get to decide where your time goes. You can either spend it moving forward, or you can spend it putting out fires. You decide. And if you don't decide, others will decide for you."
5. Ability to develop people
Every business faces the challenges of finding, developing and deploying the right talent in order to achieve business goals.
One thing that is constant is change so your team needs an ongoing training and development to learn new skills and take on bigger and more complex challenges.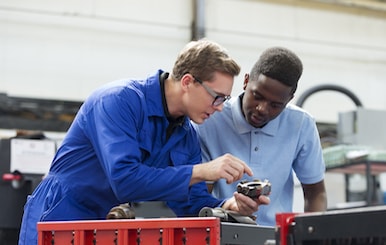 As a successful Maintenance manager, you should be able to identify gaps in your team members or subordinates so that a suitable training and development can be given to them. Some people may want to further their skills through training and education; others may simply want more responsibility.
Plan your work orders so experienced team members can mentor the less experienced. Identify potential leaders in the group and reward them with promotion opportunities when you can.
In becoming a successful maintenance manager, you have to master the ability to develop people as this will create a culture of continuous learning and betterment.
Make the long-term career development of your subordinates a top priority as it leads to a high performing, productive and motivated maintenance team.
6. Team work skills
This is one of the most effective ways to get things done in any organization. When individuals work together as a team, instead doing it alone they can bounce ideas off each other and arrive at the best solution quicker.
Teamwork is the efficient tool to meet deadlines quicker. It leads to better decisions, products, or services.
In your role as a maintenance manager you need to be looking out for and promoting behaviors that lead to effective teamwork.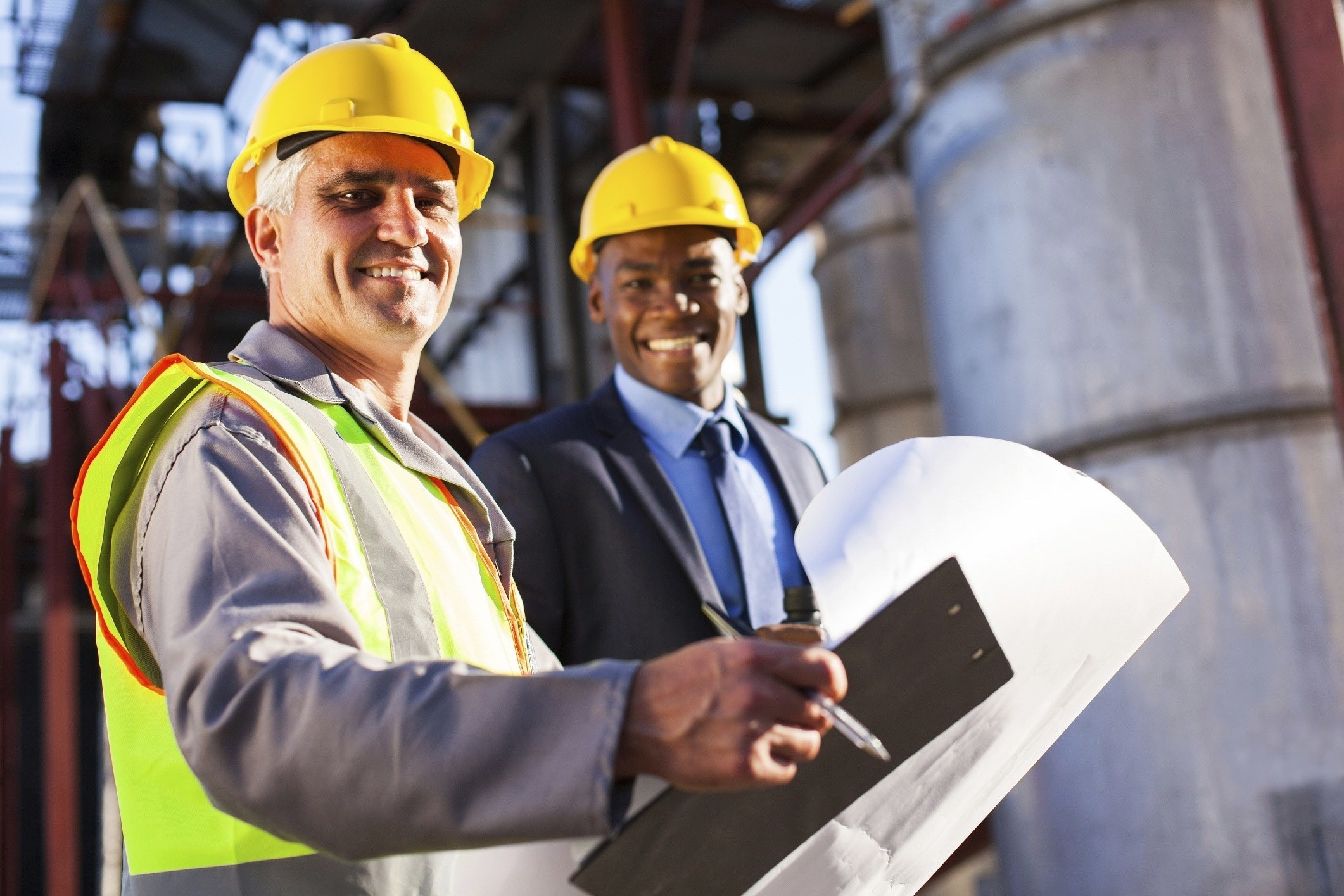 Every team member should be able to exhibit the following:
Contribute: A member can contribute in several ways. For example; strategy suggestions, ideas and effort. Effort is very important because teams where effort is shared work better.
Cooperate: Teamwork requires cooperation. Team members should be open to working together with other members of the team.
Communicate: Team members will appreciate your inputs best when you communicate them well.
Assign roles and responsibility: most of the times a team brings together diverse talents. Assigning a proper role to leverage each talent is important. For the success of teams clarity of roles and responsibilities is very important.
Be respectful: the diversity of opinions is a key strength of a team. Listening attentively is a key aspect of being respectful. Give due consideration to the opinions of others, comment on the opinions respectfully.
Be open and share your thoughts: Do not worry too much about how your ideas will be received. Speak your mind if you have something to say. If there is criticism of your ideas don't take it personally. You can either defend your idea or if the criticism is valid, learn from it.
Accept team decisions: not every decision that will be made will align with what you want. Be flexible and avoid conflicts. It is important that once a plan has been made, everyone works to make it succeed.
Be Reliable: team members who can be relied on are valued highly because teamwork depends a lot on each person fulfilling their assigned tasks. A person's self-belief will go up especially when the person realizes that others depend on the person and the trust vindicated.
Look for team players who are reliable, respectful, cooperative, flexible, and who show commitment to both the team and the task at hand.
As a successful maintenance manager, you also need to recognize the different strengths in each individual member of the team and then create teams of people who complement each other and work well together.
Having the ability to get the most out of the team through team work and collaboration is a crucial skill to have and will take you a long way on your journey of becoming a successful maintenance manager.
7. Adaptability 
the world is fast changing and getting more and more complex. Organizations must be adaptable to maintain a competitive advantage.
You cannot be set in your ways or you will get left behind in today's fast paced environment. The ability to adapt to change is a crucial skill for you to have.
The modern maintenance manager must have the ability to adapt quickly in response to
Changing circumstances and environments. Be willing to embrace new ideas, new way of working, and new technologies.
Be ready to get out of your comfort zone and push the envelope. Continually grow, improve and try new things.
Learn new skills, adopt new technologies and continually reinvent yourself. Demonstrate openness to fresh ideas and loose the rigidity. Welcome new ways of doing everyday tasks or ways to make existing work processes more efficient.
Being adaptable makes you more approachable and increases your ability to communicate with other people. It also makes you more able to handle change when it happens.
8. Stress Management 
Stress can consume you if it allowed to build over time. As a successful maintenance manager, you must have the ability to handle stress.
This may not be a skill in the strictest sense but is can mean the difference between success and failure.
Managing stress means controlling the things around you that can lead to stress. Controlling the controllable helps you to reduce the chances you'll suffer from stress.
Having the skill to control stress will keep you in good spirits and positively affect those around you.
Stress affects your productivity, quality of work and overall mental health.
Try to cope by focusing on what you did accomplish, and not the things that didn't get done. Learn to say no, to avoiding becoming overwhelmed, and avoid dwelling on problems.
In Summary 
As a successful maintenance manager or engineer whose goal is to lead a team of maintenance engineers, these skills mentioned in this article can lead your path to sure success.
If you are already in the position of management, develop and refine these skills to help you get the most out of your team, get greater respect from company executives, and give you more opportunities for career advancement.
Some of these skills will come naturally to you but some will require additional effort to perfect. Practicing these skills will help you create a healthy work environment where employees look forward to coming to work and taking on more responsibility and exciting new challenges.
According to John C. Maxwell "Leaders must be close enough to relate to others but far enough ahead to motivate them."
References
think your friend or colleague might be interested in this article? Share Now.
About JOC & JOC LTD
JOC & JOC LTD (JJL) is one of the best asset integrity management services providers in Nigeria today, we partner with our customers to offer an industry-leading performance in Asset Integrity, Maintenance and Sustainability.
We secure confidence in the high up-time of production assets, without compromising industry best practices and recognized standards. we are packaged to offer an all inclusive maintenance and reliability services to the oil and gas, and other industrial sectors.