The Sonophone is an ultrosonic preventive maintenance and condition based monitoring solution technology developed by SONOTEC Germany. the SONOPHONE is introduced to Nigeria and Africa at large through JJL.
This is a digital ultrasonic testing device that combines novel sensors and software that can be operated intuitively for preventive maintenance. Broadband airborne and structure-borne sound sensors that detect ultrasonic frequencies from 20 to 100kHz, pave the way for new domains of use.
using the SONAPHONE you can find and classify leaks in compressed air, gas and vacuum systems, analyze the condition of your machine and systems, detect partial discharges and check the function of steam traps and valves.
Besides test values and spectrograms, it is also possible to store photographs, voice memos and comments relating to the measuring points with only a few clicks.
In most factories, regular preventive maintenance is performed to reduce machine failures, increase plant availability and to save energy costs. With the multi-purpose ultrasonic testing devices of the SONAPHONE family, many of these tasks can be carried out quickly and efficiently. The operation is simple and extensive trainings are no longer needed.
The SONAPHONE devices detect leakages in compressed air, gas and vacuum systems. They reliably inspect bearings, the functioning of valves as well as steam traps and detect electrical partial discharges on medium or high-voltage equipment. By applying an ultrasonic transmitter the SONAPHONE devices can also be used for tightness testing of cabins, hatch covers, containers and other pressureless systems.
PREVENTIVE MAINTENANCE – SONOPHONE APPLICATIONS
1. ULTRASONIC LEAK DETECTION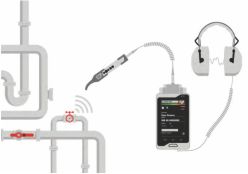 With the Sonophone device, system leaks can easily be detected. This Sonophone designed for preventive maintenance produces quick and preceise location of leaks in compressed air, inert gas and vacuum systems.
Watch the video below:
2. TIGHTNESS TESTING
In non-pressurised systems the ultrasonic leak detector SONAPHONE can be used to test tightness in combination with our ultrasonic transmitter SONAPHONE T, which emits signals that penetrate the leakage and that can then be detected by the ultrasonic receiver. Our solution for the tightness testing of very large and awkward spaces is the spheric transmitter SONOSPHERE. It is an ideal testing device for various challenging inspection tasks.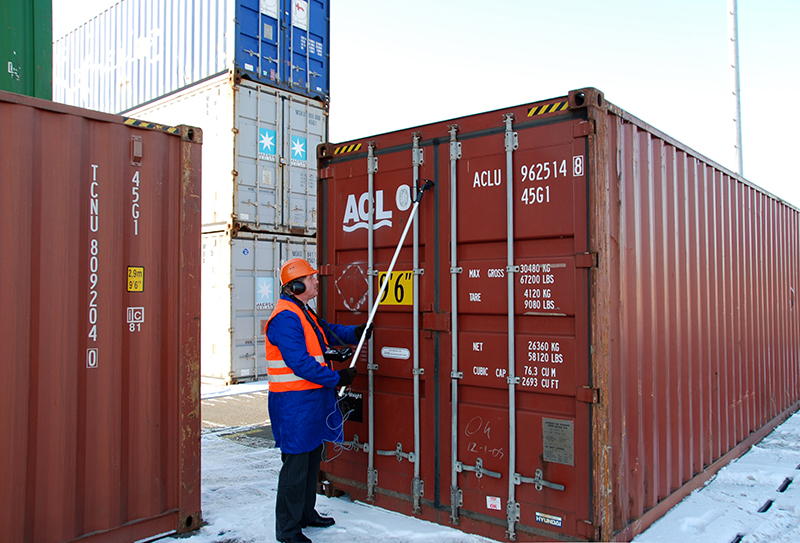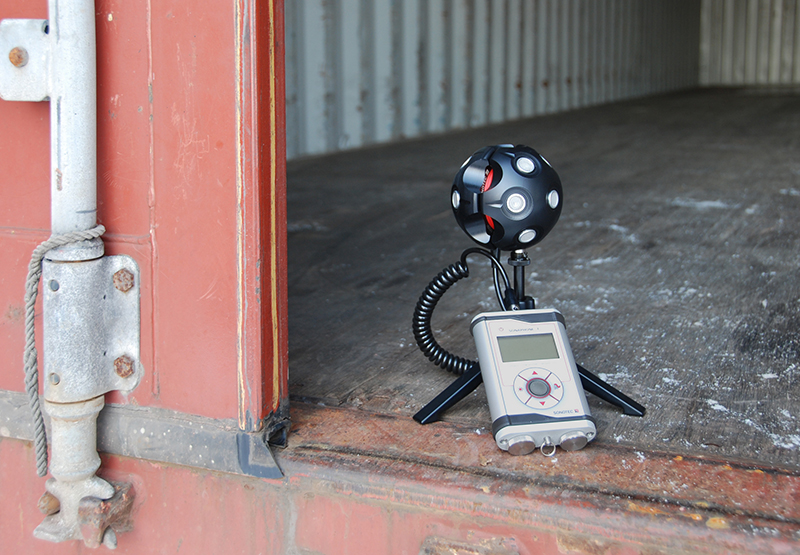 3. STEAM TRAP TESTING
The regular inspection of valves and steam traps is essential for preventive maintenance. The early detection of steam trap leaks or fails and signs of wear leads to increased operational reliability, and considerable cost savings.The ultrasonic testing device SONAPHONE is used for steam trap and valve inspections in many branches of industry.
Watch the video below:
4. BEARING MONITORING AND LUBRICATION
A regular condition based monitoring of bearings is essential for a successful preventative maintenance. The early detection of damages or signs of wear in friction and non-friction bearings leads to prevent downtime, increased operational reliability and considerable cost savings.
Watch the video below:
5. DETECTION OF PARTIAL DISCHARGES
The regular inspection of equipment is essential for preventative maintenance. The early detection of electrical partial discharges like corona, tracking or arcing leads to increased operational reliability, considerable cost savings and safety.
watch the video below:
Contact us now for a quote or further inquiries about the SONOPHONE, we will be pleased to hear from you.